This free time tracking browser extension brings the full Sandtime.io experience right under your fingertips – without ever leaving a browser and needless context switches.
Time tracking
Don't waste your time on manual tracking work time! Now you can track your time automatically with a simple stopwatch.
Focus on your work, and let Sandtime.io do the rest.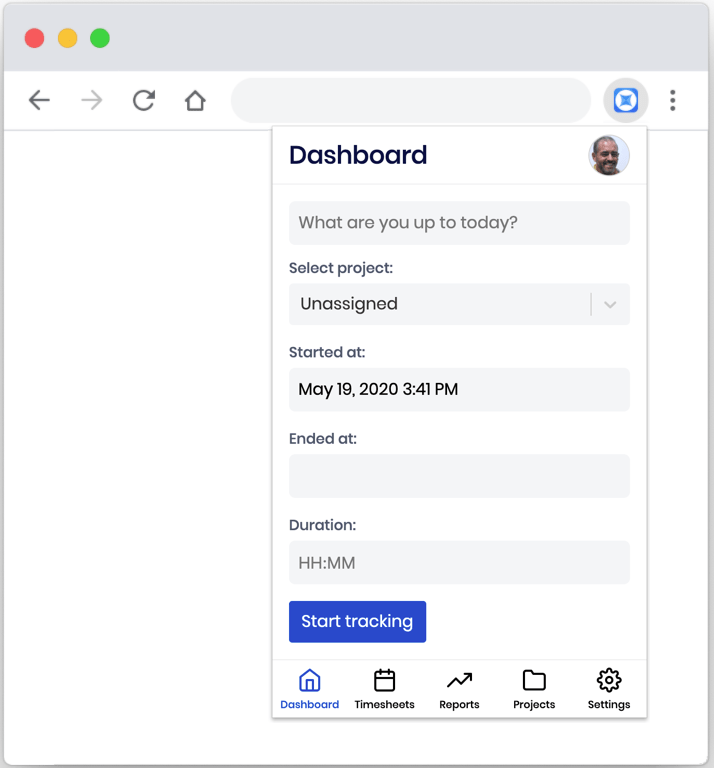 Timesheets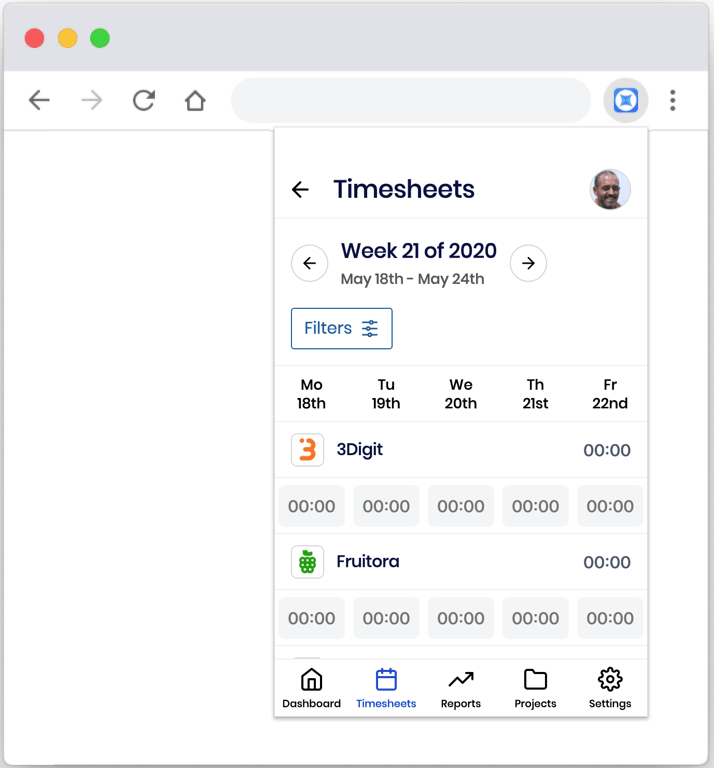 You can also add the time manually by completing the work schedule and see the work done during the week at a glance.
By reporting the number of hours in the timesheet, your company can effectively plan further activities and assess the provided services' quality.
Filter the projects that are important to you at this moment.
Project management
Take control of your team's work time. Now it is very simple and takes just a moment!
Assign team members to projects so that they can adequately report their time spent on each activity. It will allow you to organize your work and have everything under control.
Record the time spent on each project and efficiently conduct cost analysis in your company, increasing its productivity.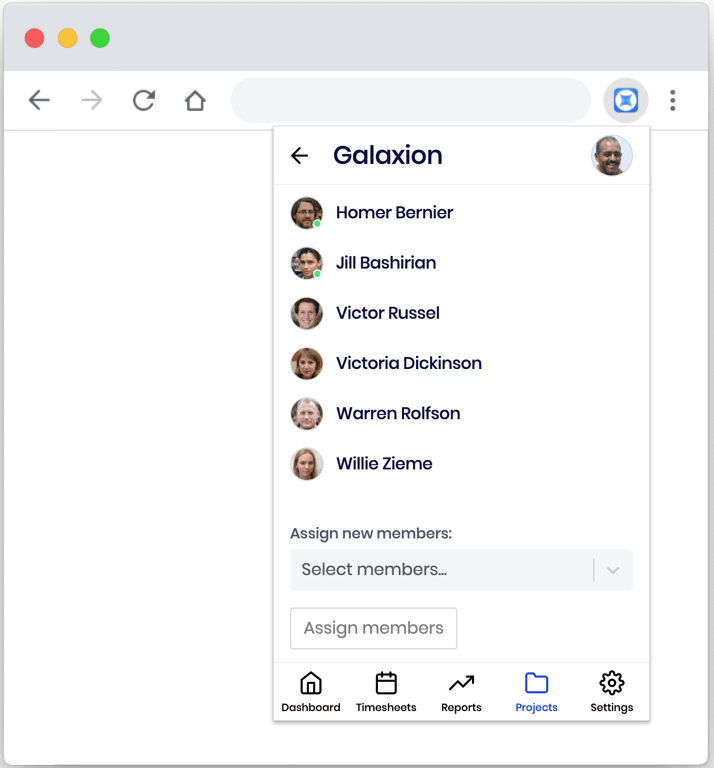 Reporting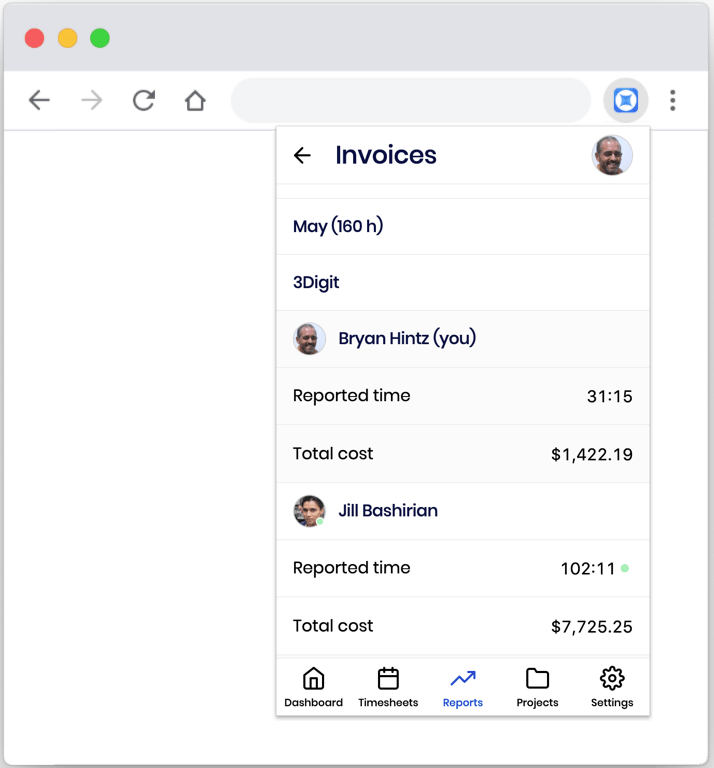 Form the simplest weekly and monthly working time reports useful for invoicing and payments to custom reports' infinite possibilities.
Create reports using defined filters and monitor the data contained in them. Export the reports in formats such as XLS or CSV.
Focus on your company growing, and leave the calculations of time and costs to Sandtime.io free time tracking browser extension!
Use the full potential of Sandtime.io without switching tabs in the browser by using this free time tracking extension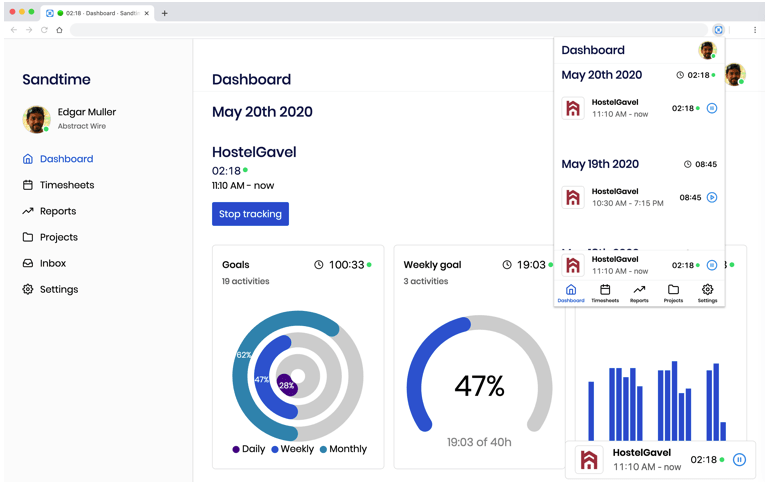 You can still use Sandtime.io time tracking app as a web browser application. Chose the way that suits your needs. Take advantage of using time tracking, reporting, project management, and other designed and developed features to save your time on time, tracking you and your teams' work.