Now you can integrate Sandtime.io with Slack.
Integrating Sandtime.io with the application will help you to report your activities directly from the Slack app
Before starting the integration, sign in to your workspace in the browser.
Open Settings and go to Integrations, select Slack and click Add to Slack button,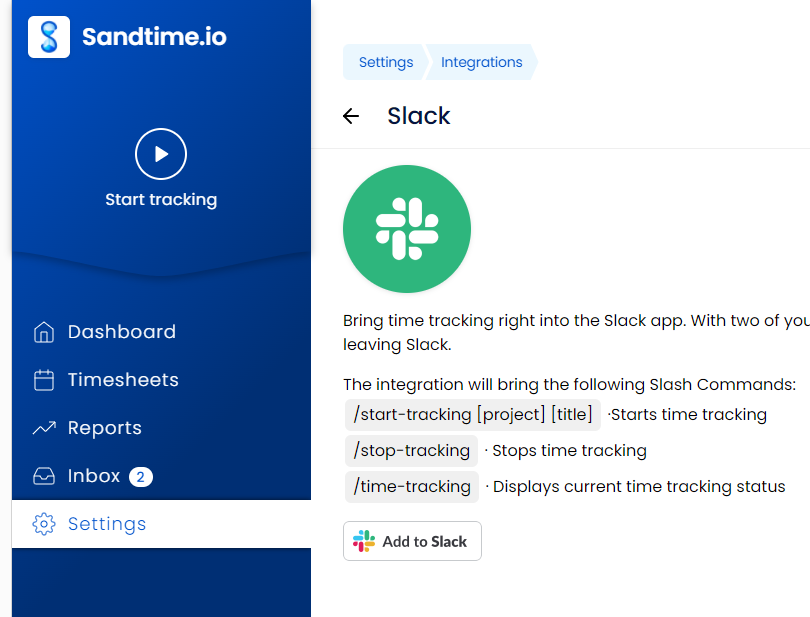 On the integration page, select the target channel to which you want to add the Sandtime.io application,

Click Allow,
On the organization page, click the Install Slack button,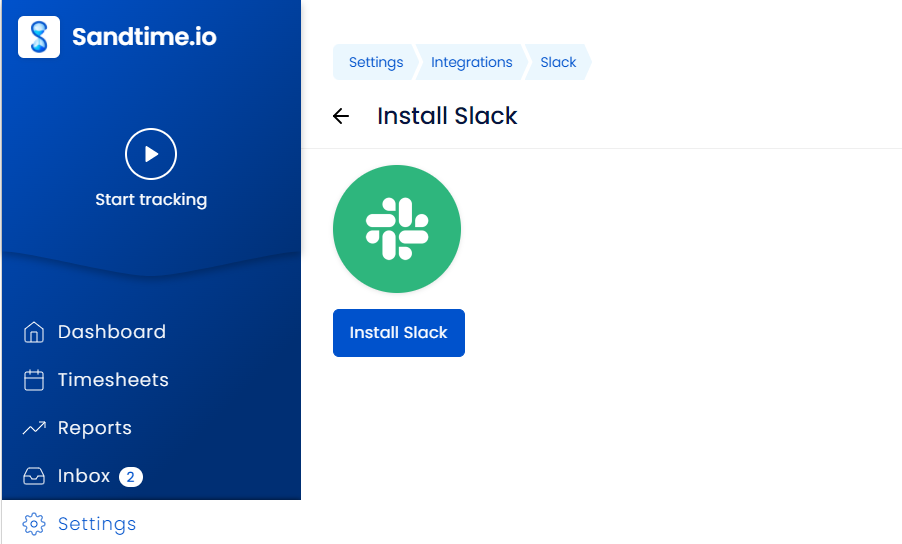 Open your workspace in Slack, go to your selected channel and type one of these commands:
/start-tracking [project] [title] ·Starts time tracking
/stop-tracking · Stops time tracking
/time-tracking · Displays current time tracking status
In Slack notification, click Authorize Slack on Sandtime.io button,

Click Connect with Slack button on the organization page.
Start now using the Slack commands to report your activity, without the need to log in to Sandtime.io